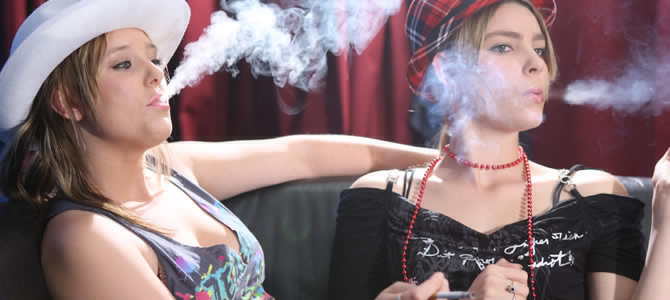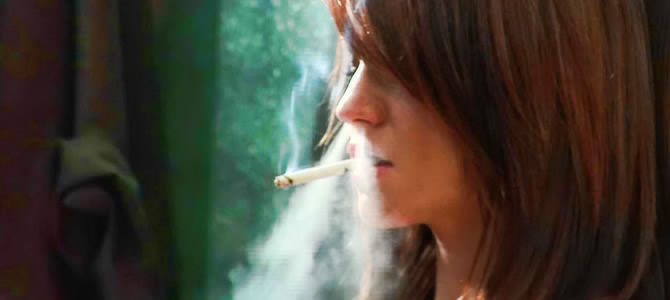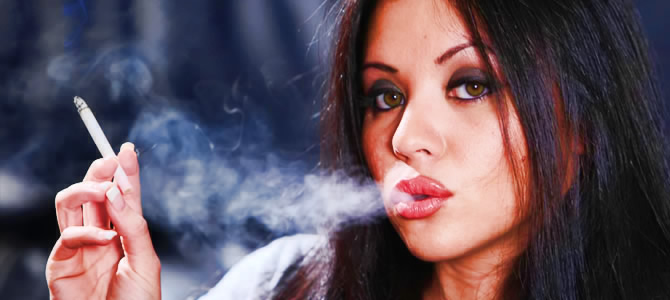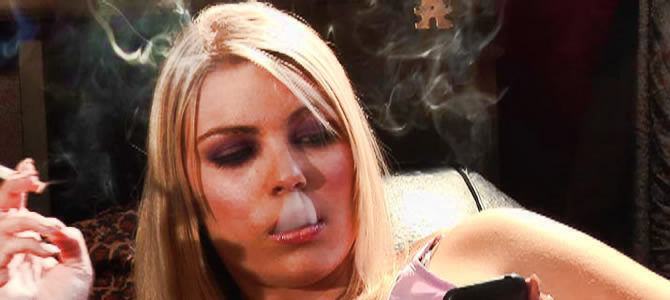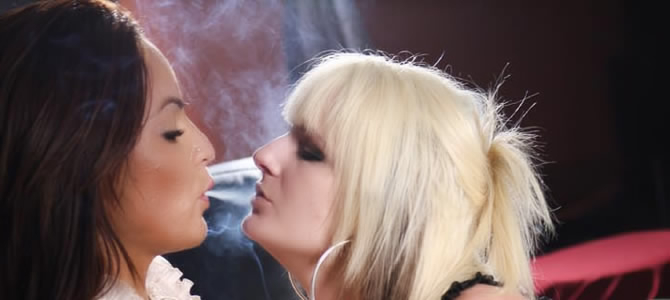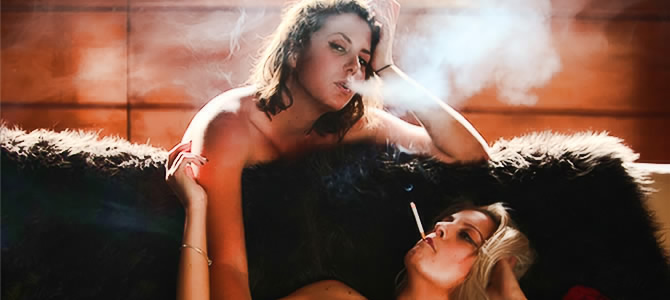 Welcome to SMOKE SIGNALS ONLINE!
Smoke Signals has been the "brand name" in the smoking community since 1994. We were the first smoking fetish membership site in the world.
WE'RE STILL THE BIGGEST - AND THE BEST.
This isn't a rip-off porn site. It's the real deal. Everyone at Smoke Signals Online HAS a smoking fetish. We love filming sexy smokers - and now we're shooting in high-def!
---
Just Added This Week!
---
LATEST NEWS
---
Photo and video galleries every week, like clockwork, since 1999. Accomplished smoking, softcore smoking, sex and smoking - filmed on three continents exclusively for
Smoke Signals Online!
Added Last Week!
---
We only film real-life, accomplished smokers - with the best lighting anywhere. Sexy PG smoking, lingerie and nude smoking, smoky masturbation, girl-girl smoking, and smoking sex - exclusive for
Smoke Signals Online!
Coming Next Week!
Hundreds of hours of video to watch tube-style or in MPEG/WMV formats; nearly 15 years of smoking photos and videos in our searchable database. And site extras include the entire JSG Archives, with more coming soon exclusively at
Smoke Signals Online!
Our girls LOVE to smoke - and now they do it in exclusive, high-resolution video and photos!

"I just re-joined after a long absence - what a difference your new technology makes! I love the full-screen flash videos - they're gorgeous. And your smokers are better than ever!"
Michael
"I always thought I didn't need to join any site, I could find free stuff lots of places. But I'm glad that I decided to try your site for a month - I can't believe what I've been missing."
Benoit D.
"WOW, I took a quick glance and....I know what most of my day will be devoted to tomorrow! Jeez, they weren't kidding when they said that SS Online was the best "pay" site on the net!"
DaBigBoss
---
Just a Quick Glimpse of What You'll Get:
STILL THE BEST...
All exclusive content, not available anywhere else!
TRUE smoking fetish content; all models inhale - and love it!
Deep inhales, thick exhales, snaps, frenches and more! PG to R/X!
The best videographers on three continents, including Tony P.
Exclusive bonus video content from legendary sites including JSG Archives!
Membership plans as low as $10 per month!
Every type of photo and video, PG to R/X!
COME SEE FOR YOURSELF!
don't wait any longer! everything you want is waiting inside, and you're just 2 CLICKS AWAY!