SIMGallery License Error: Unable to communicate with iono
SIMGallery Pro License Error: Unable to communicate with iono
Written by Smoke Signals | 31 December 2010
SMOKE SIGNALS MAGAZINE - January - February 2011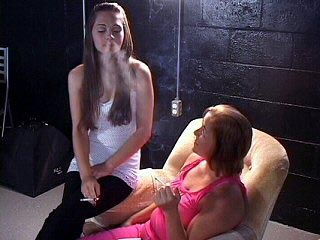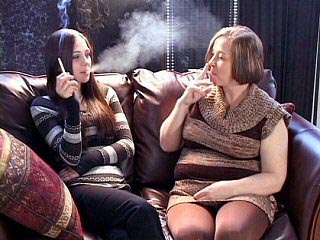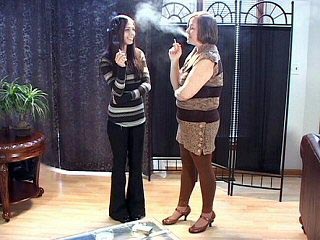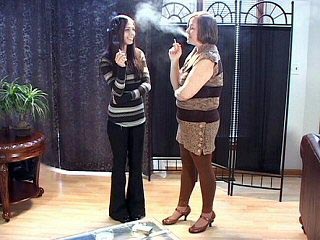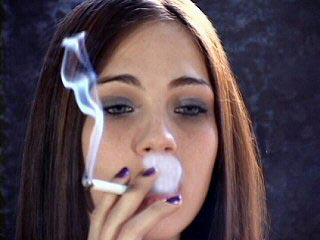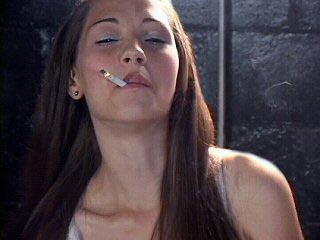 Kaitlynn is a very cute brunette and heavy smoker, and Janet is her mom; both are outstanding smokers. In scene after scene of this video lasting over an hour, they smoke together and talk (in deep detail) about their smoking histories, from the first time Janet found out that Kaitlynn was smoking and gave her permission, to all the cigarettes they shared together, to the current day. They both show incredibly deep drags; Kaitlynn does a natural snap/french on just about every drag while her mom does huge snaps on just about every inhale; their cone and nose exhales (lots of them) are thick and there are talking exhales as well. Kaitlynn also shows off with french inhales and double drags; at times her mother tells her how cool her smoking looks. The smoking is terrific and the dialogue is exceptional (even though it's a bit repetitive at times); this is one of the best mother/daughter videos you'll ever see.
Mother and Daughter II - 1 hour, 10 minutes. Various brands, natural sound and dialogue, no sex or nudity. $35 (DVD or video) plus $5.00 shipping. Specialized Videos, 1812 Bonnie View Dr., Royal Oak, MI 48073. Web: www.specializedvideos.com
Written by :
Comments
(11)


Subscribe to this comment's feed
answer this topic
written by ABBYBradshaw , July 23, 2013
...
written by gucci replica , July 20, 2016
Bond
written by Andres Micheal , July 29, 2016
...
written by Click , February 21, 2017
SEO London
written by SEO London , March 01, 2017
...
written by beard czar price , March 03, 2017
Happy Easter quotes wishes
written by eva cooper , March 22, 2017
Happy Easter quotes wishes
written by eva cooper , March 22, 2017
keralaresults.nic.in
written by keralaresults.nic.in , March 23, 2017
...
written by tubemate app , March 23, 2017
Write comment

Show/hide comment form